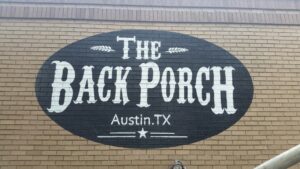 We've been hand painting custom signs since the 70's and have maintained the traditional painting practices that date back to the beginning of sign making.
Intentionally distressing a sign is a current practice developed to give your sign the appearance of having aged naturally over time. We have developed our own techniques to achieve the more 'aged' look.
For a truly unique "one of a kind" sign ask us about a hand painted sign and optional distressing treatments.